Contributors Group
Contributor Components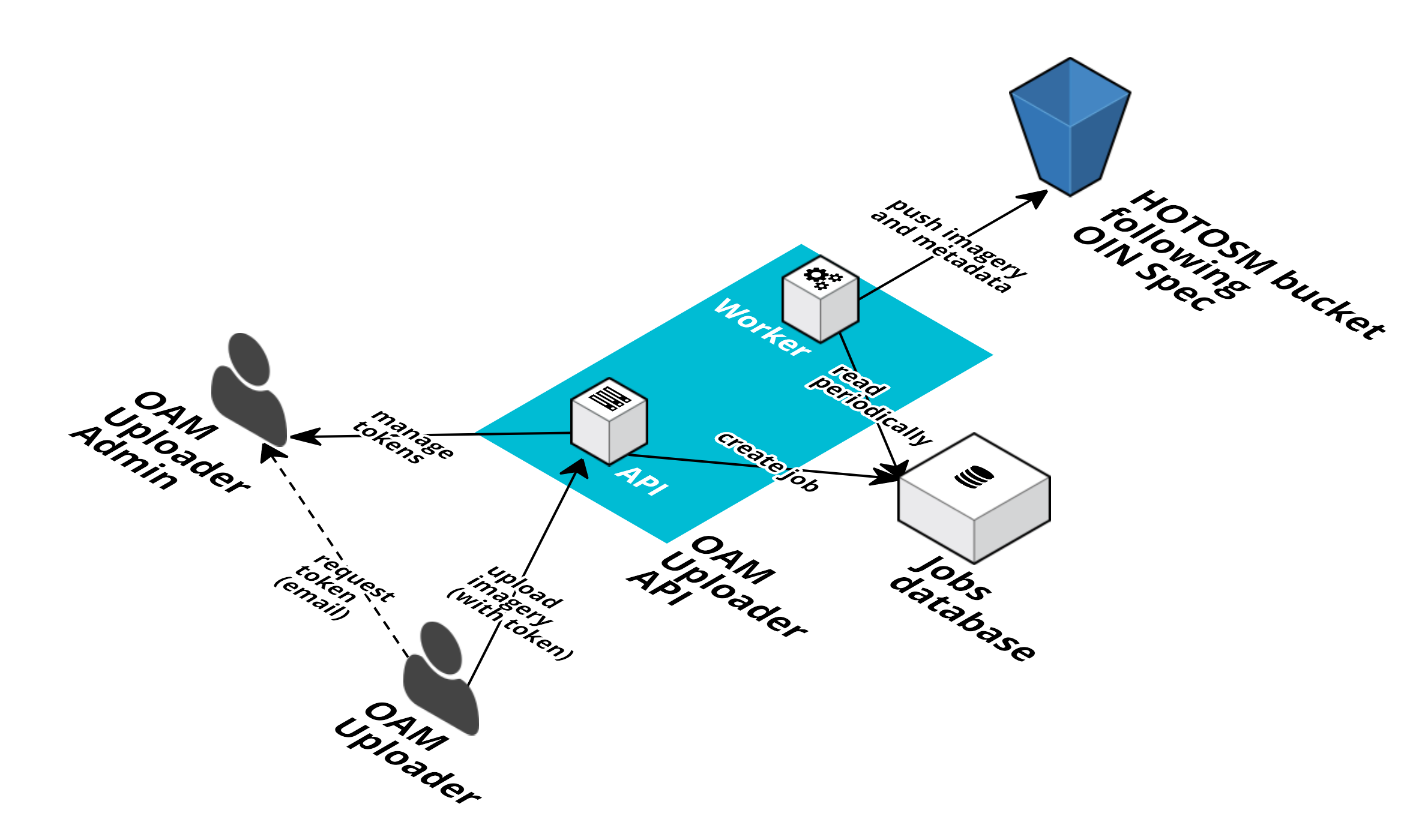 Components that allow a contributor to add data to the system through an upload form. The data is added to the HOTOSM imagery bucket. Contributors with a large amount of imagery should consider setting up their own imagery bucket within the OIN network.
OAM Uploader
A web form that a contributor can use to add datasets to OpenAerialMap. This form requires an access token for authorization, which can be requested from an OpenAerialMap team member. It also includes a status page to view the status of a specific upload process.
OAM Uploader Admin
A web application that the OpenAerialMap staff uses to manage API tokens.
OAM Uploader API
The OAM Uploader API is built using two sub-components. The worker processes uploaded imagery and pushes to an imagery bucket. The API receives form data and manages authorization tokens.
API subcomponent
Written in NodeJS
Manages access tokens and authentication
Receives imagery data (via remote url or file upload). This data is then stored in a database (MongoDB) as jobs to be later processed by the worker.
Worker subcomponent
Written in NodeJS
Processes the jobs from the database. This is an asynchronous process that happens periodically.
Generates final TIF images and metadata (following the Open Imagery Network specification) and uploads them to the HOTOSM OIN imagery bucket.